Organise your home with style at Victoria Centre
Article
As time goes by, we accumulate a lot of "stuff". We all have those bits and bobs that float around the house, are rarely used in our day-to-day lives and spend most of their time being moved out the way, from one surface to another.

It's estimated that on average, people in the UK spend around 140 days of their life looking for "lost" items often mislaid in the clutter. To help save time for the more important things in 2022, and to keep the mess at bay, we've compiled a list of our favourite storage and organisational items available at Victoria Centre.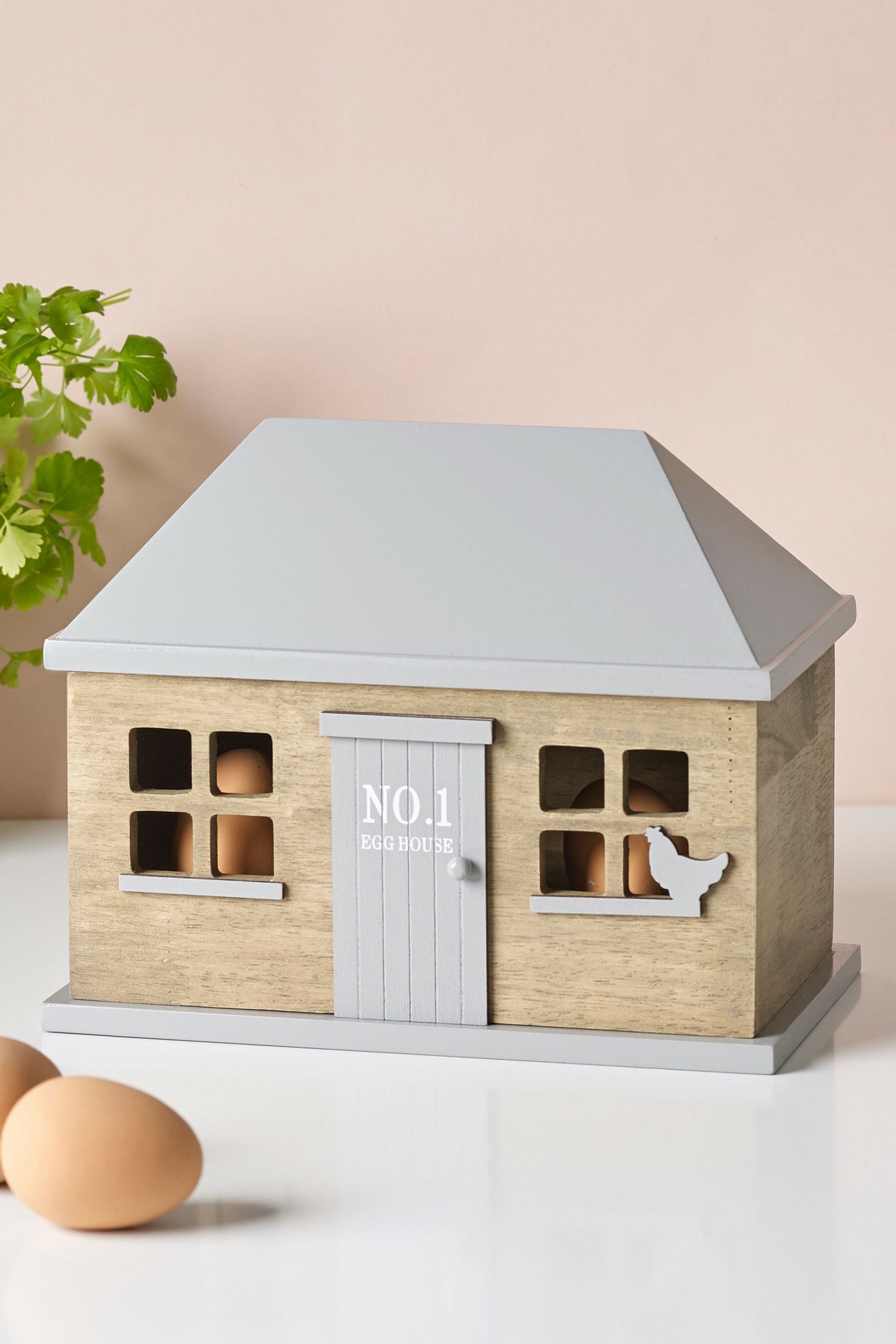 Next

One of the best places to start organising is the Kitchen - with so many items in one room, there are plenty of organising possibilities to explore.
Using height and stacking items is a great way of saving valuable floor or countertop space, particularly in smaller kitchens. This Set of 2 Stacking Storage Baskets (£18) are a fantastic option for storing an endless variety of items. We think they look particularly stylish storing your non refrigerated fruit and vegetables.
Easily storing nine jars, the stylish Bronx Spice Rack (£18) keeps all your most used herbs and spices in one place. The contemporary 'wood meets metal' design sits perfectly on any counter top, or can be easily stored in a cupboard, to be taken-out as and when needed using the sturdy handle.
No coffee fanatic's kitchen is complete without this Coffee Pod Storage (£14). Made with an industrial-inspired design, this holder fits up to 40 Nespresso coffee pods, helping you separate your mellow blends from your stronger roasts.
How do you like your eggs in the morning? We like ours neatly tucked away in this little Egg House (£22), perfectly housing six eggs in their own little coup.
For more home storage inspiration for every room in the home, visit Next in-store or click here.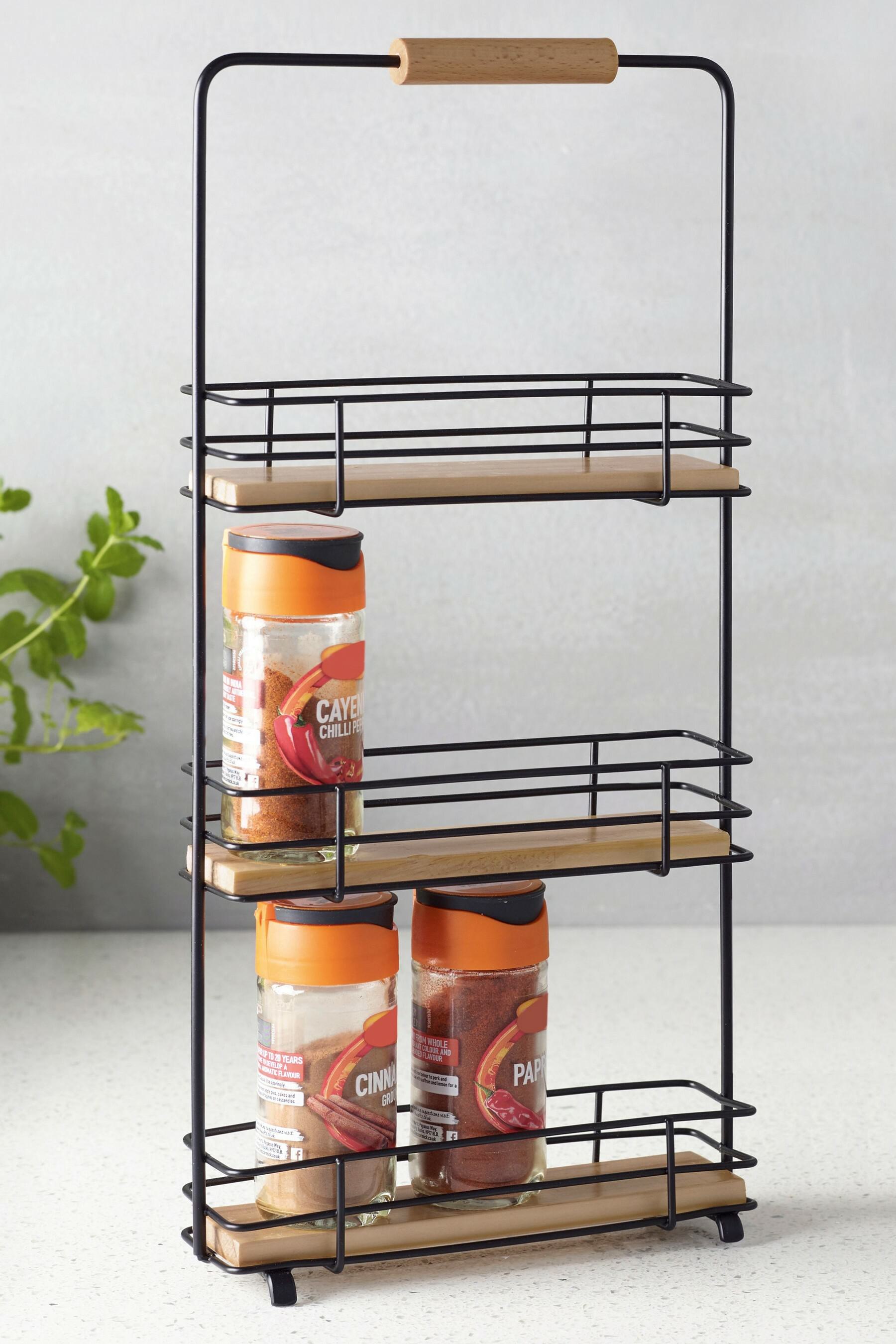 Sostrene Grene
Storage needn't be something we're ashamed to have on show, nor something to be pushed under the bed and hidden from view. Baskets and boxes can be both practical and stylish, in keeping with your personal aesthetic.
From willow and straw, to bamboo and seagrass, woven baskets are everywhere at the moment, making a perfect storage solution for any room. We love this Seagrass Basket With Handles (£12.49), bringing a natural and rustic feel. For a pop of colour, these small (£14.24) and large (£14.48) baskets combine the natural materials with some paint tones. Starting at just £1.24, there's a whole host of woven baskets to choose from.
Shelves and bigger storage units can be brightened up easily with these incredibly versatile Storage Baskets (starting from £1.98). In three different sizes, these baskets are perfect for tidying away and organising, available in sea blue, soft grey and anthracite (a dark grey).
For more homeware items and organising ideas, visit Sostrene Grene on the upper mall or click here.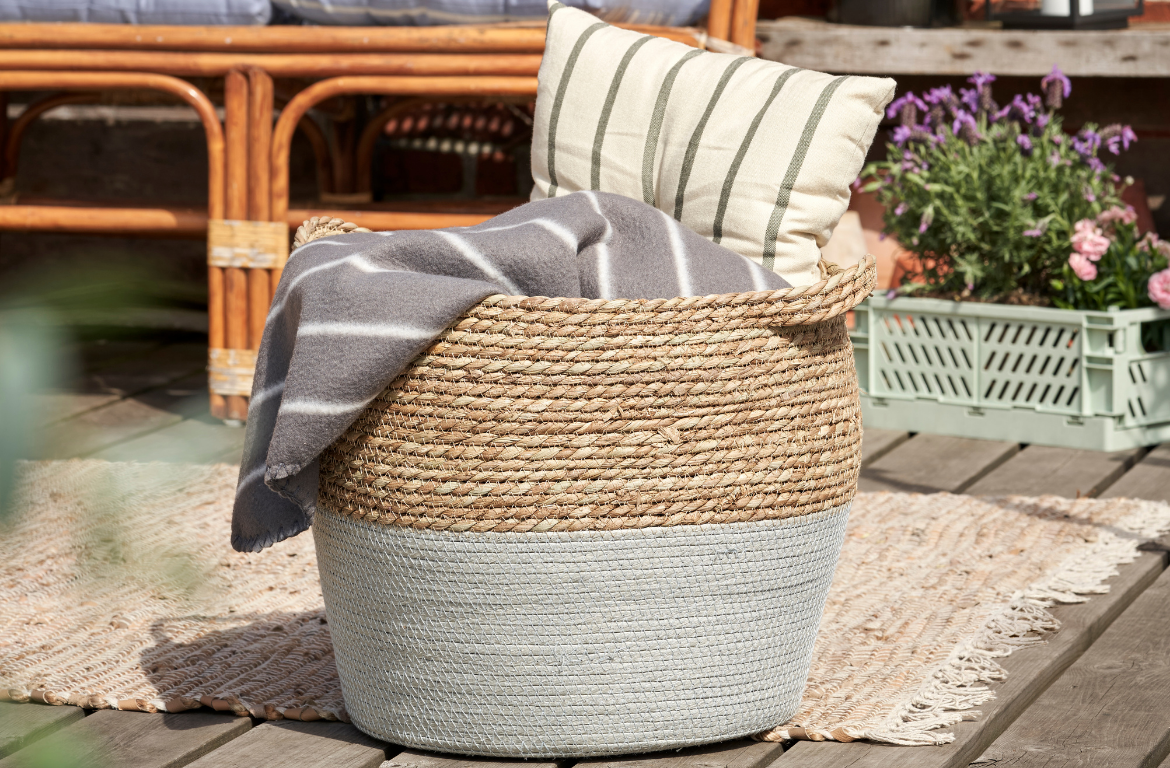 John Lewis & Partners
From larger storage solutions to smaller organisational items, John Lewis is a one stop shop for managing mess.
For those seasonal items that are only called up for half the year, vacuum bags are a must. There are loads of vacuum bag options to choose from, with a variety of sizes and even Travel Vacuum Bags (now half price at £6.00) perfect for slimming down your holiday luggage. However, the real heavy weight for space saving storage is the Compactor Semi Rigid Underbed Storage Bag (£21.99). This 145 liter vacuum storage bag is built into a protective box, ideal for bulkier items such as winter duvets, coats and more delicate linens.
Make the most of your wardrobe space and beautifully organise your shoes with this ten compartment Hanging Shoe Storage (£18.00). Save precious time searching for matching pairs and clearly display your shoes to make choosing a pair that much easier.
With many of us still working from home either full or part time, keeping your home office organised and clutter free can aid concentration and maximise productivity. The Osco Bamboo Desk Organiser (£15.99) is a handy tool for simplifying and arranging your desktop. With a small drawer and a number of mini-file dividers for notes, this bamboo piece is as decorative as it is practical. Also available in a sophisticated faux leather (£18.00) and elegant clear (£20.00) design, you can style your work space to suit you.
While you're considering how best to start organising your home, why not get your family's plans in order too? The Emma Bridgewater Square Floral Family Organiser Calendar (£5.99) will brighten you home, with a new page for every week. Set in a table with five columns, you can clearly plan the whole family's commitments for the week ahead, keeping you and your loved ones organised.
For more organising solutions and practical homeware finds, visit John Lewis & Partners in-store or click here.