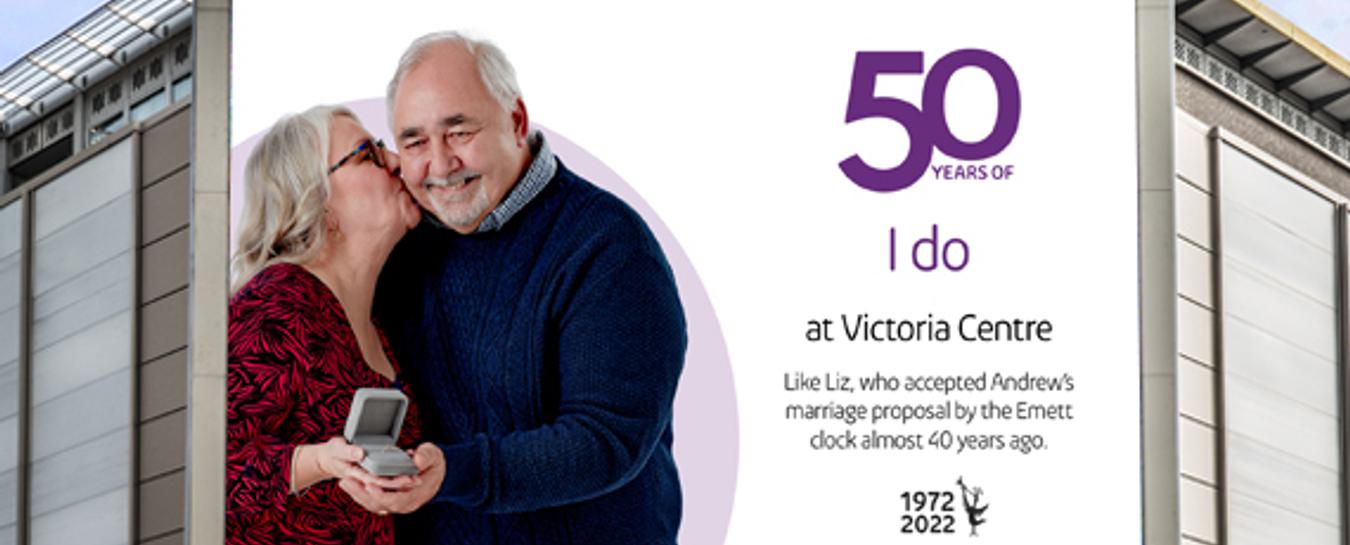 It's engagement season!
The diamonds are on show in our jewellers which means only one thing, it's proposal time.
When we asked for your memories we received many about meeting THE one at Victoria Centre. However, we never expected to get a proposal story in Victoria Centre.
This is Liz and Andrew, back on 27th May 1980 they met working at TSB Bank in Clifton. Six months later Andrew and Liz were in the centre picking up Liz's engagement ring. Whilst walking passed the Emett Clock, it seemed only right to pop the question as the clock struck 10 o'clock.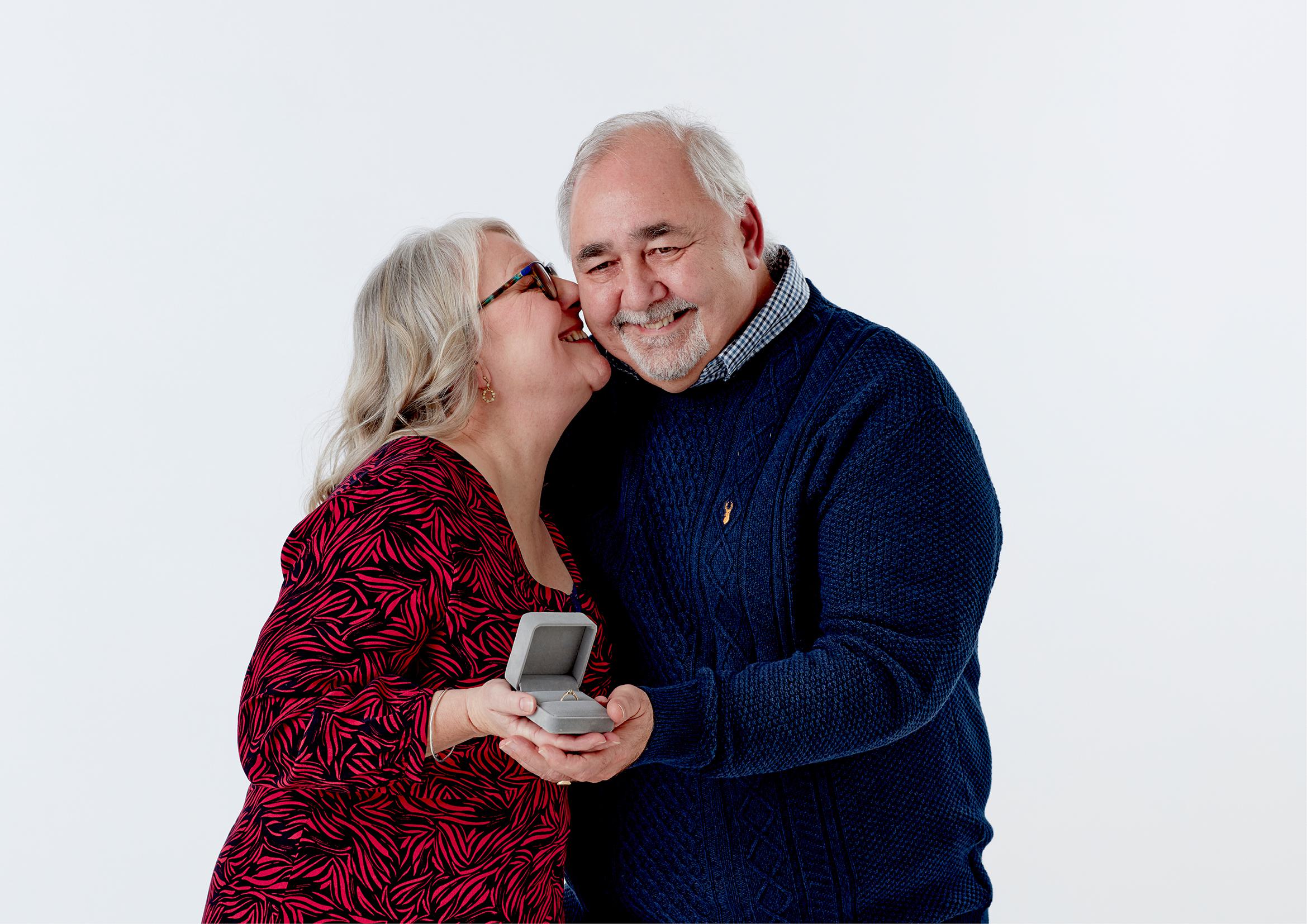 When we arrived at the clock Andrew thought this would be a lovely place to put the ring on my finger and he thought he would always remember where and when this special event took place because it was 10 o'clock at the water clock! Liz

Liz and Andrew will celebrate their Ruby wedding Anniversary this year. We thank them for sharing their engagement story with us and wish them a very Happy Anniversary!