Student essential and uni must-haves at Victoria Centre
Article
Congratulations! You're off to university and a whole new adventure is just around the corner. Wherever you'll be studying, moving to university is likely to be the first time you'll be living away from home, and the thought of 'packing up your life' can be both daunting and exciting.
To help you get organised, we've compiled a list of must-have items - some more essential than others - all selected to make moving to uni as plain sailing and memorable as possible.
As well as the usual checklist of study necessities, kitchen equipment and tech essentials, it's often the smaller items from home, the ornaments and trinkets, that make student accommodation feel more like a home away from home.
John Lewis & Partners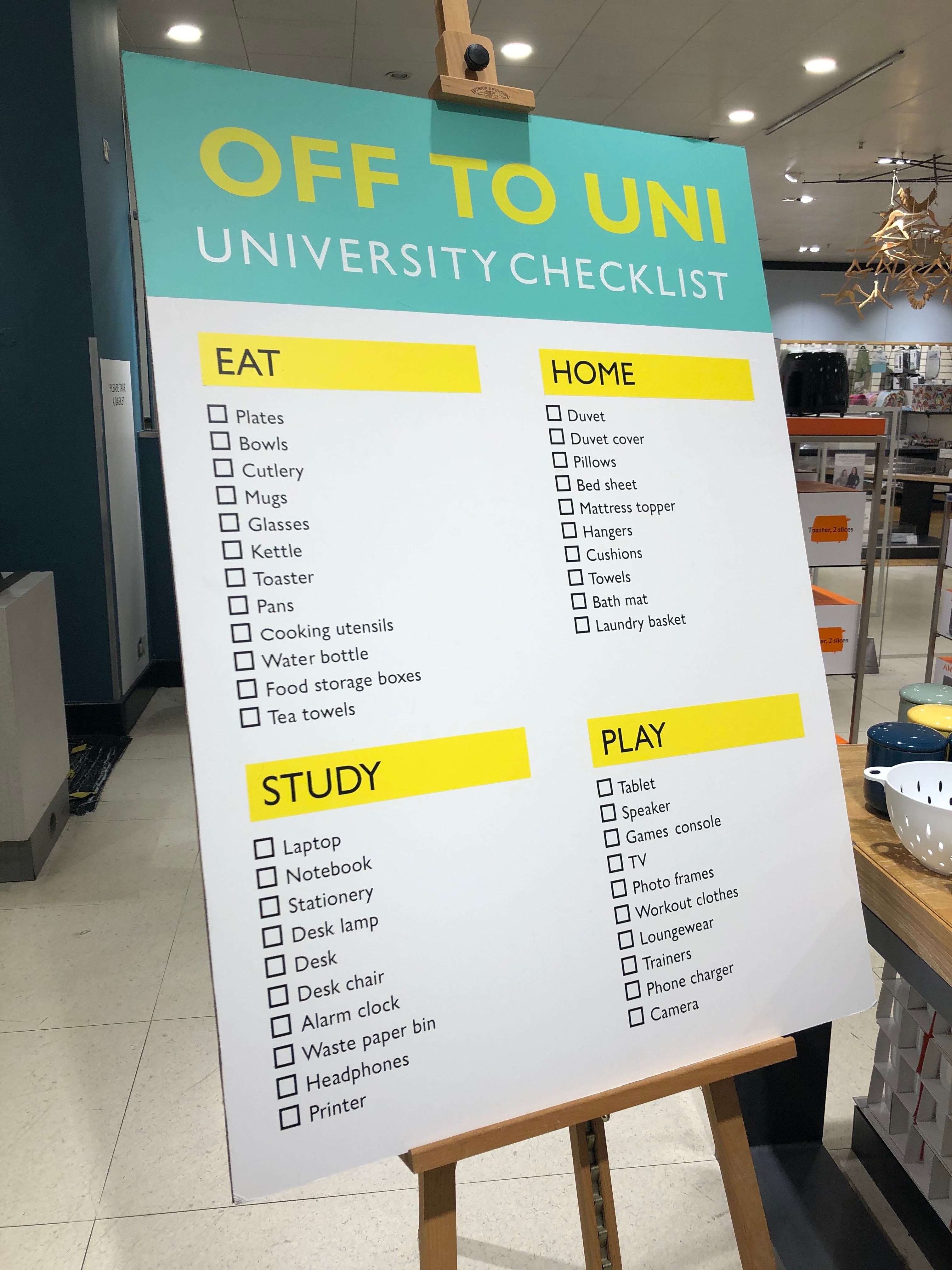 Beyond the lecture halls and on-site bars, your dorm room is going to be your new hub for almost everything, so consider your decor carefully.
With bedding to suit all styles, from patterned Botanical (£90.00 - £110.00) and ANYDAY Stripe Sets (£10.00 - £20.00), to bold coloured ANYDAY Easy Care Bedding (£2.50 to £28.00), it's easy to quickly stamp your personality on your new abode.
For extra cosiness, blankets or throws and a few cushions will provide flexible options for additional comfort. The best thing about adding accessories to your space is that you can also easily change them out if you fancy a new look.
For kitchenware, look no further than John Lewis & Partner's ANYDAY range. The Eat Porcelain Dinnerware Set 12 Piece (£20.00), Wooden Kitchen Utensils (£3.00), Aluminium Non-Stick Frying Pan (£6.00 - £10.00), and Saucepan and Lid (£8.00 - £10.00) are ones to add to the packing list.
Once you're all set up, multiplayer games are sure to break the ice and help get the conversation flowing with your new housemates.

Popular favourites include Bananagrams (£12.99), Dobble (£13.99) and Cards Against Humanity (£26.99). For a real party-starter, give Gutter Games Trunk of Drunk Drinking Game a go (£14.99).
For more uni must-haves, visit John Lewis & Partners in-store.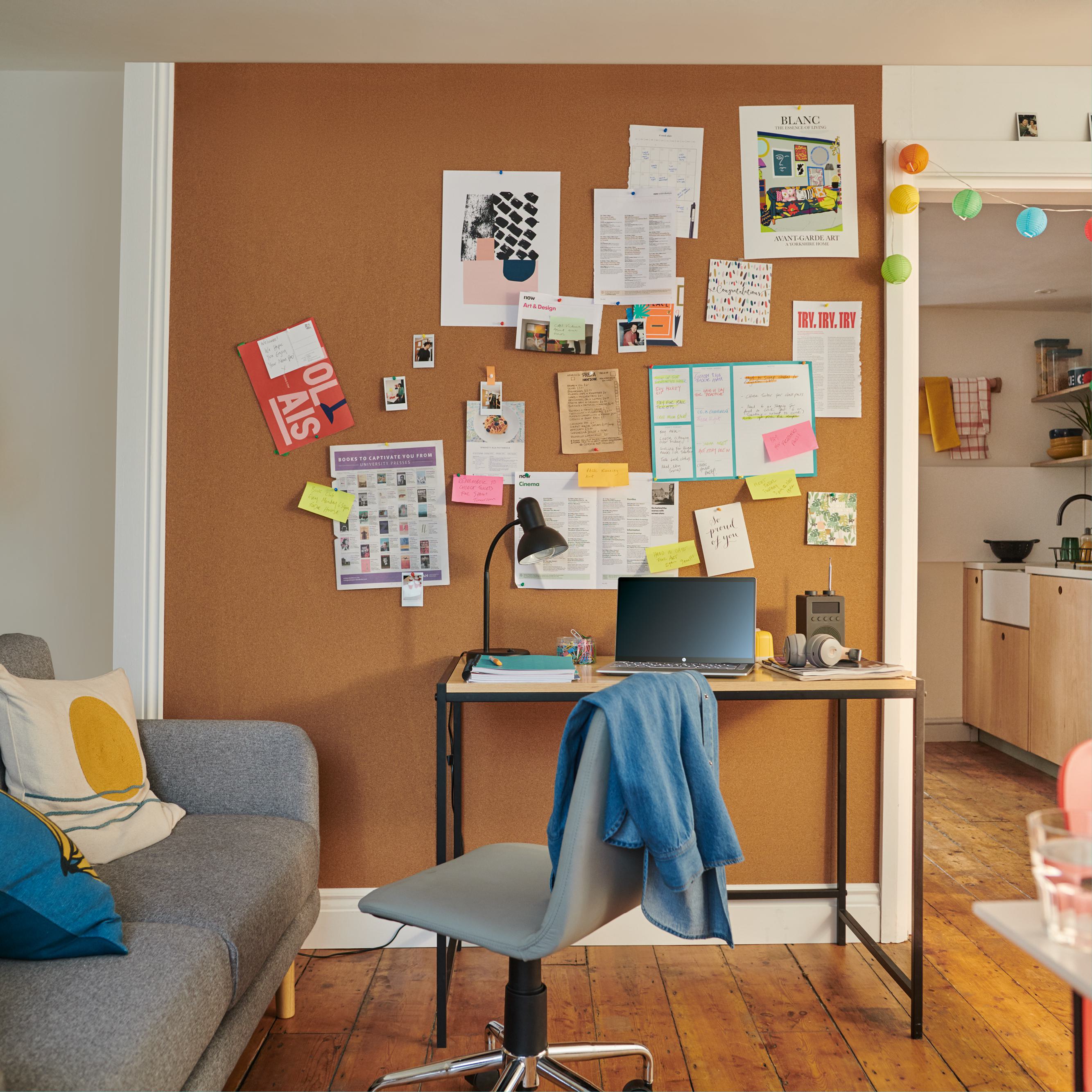 Boots
Your time at university goes by in a flash.
Capture those extra special uni memories in high-quality credit card-sized prints with the Fujifilm Instax Mini 11 camera (£69.99). With automatic exposure, built-in selfie lens and mirror, this beautifully compact, simple-to-use camera is the perfect companion for student life.
For more tech-inspiration (and to stock up on all of your toiletries), visit Boots in-store.
Considering purchasing some new glasses before heading to university? Boots Opticians helps students look good for less with savings on glasses, sunglasses and contact lenses.
From purse-friendly Boots Eyewear styles, to eye-catching designer frames from brands like Versace, Tom Ford, Calvin Klein, Ray-Ban and Armani, there's a perfect pair in-store for everyone.
For details on how to redeem student discounts from Boots Opticians, click here.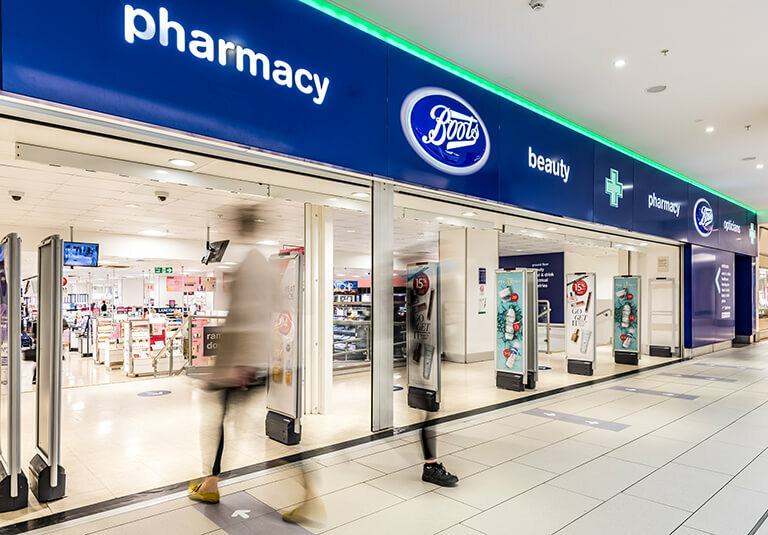 KRCS
Looking to refresh your computer before heading to halls? The latest MacBook Air 13-inch Apple M1 is the perfect all-rounder to take you from first year freshers to graduation and beyond. Powered by Apple's latest M1 processor, this lightweight laptop will give you up to 18-hours of battery life - perfect for those long lectures or late night cramming sessions.
The MacBook Air 13-inch Apple M1 is normally priced at £949.05, students can save up to 10% on Macs at KRCS either by showing their NUS card, equivalent university ID or your acceptance letter. With this technology at your fingertips, you're guaranteed to be productive.
To explore the complete range of Apple products available at KRCS, visit in-store on the upper mall.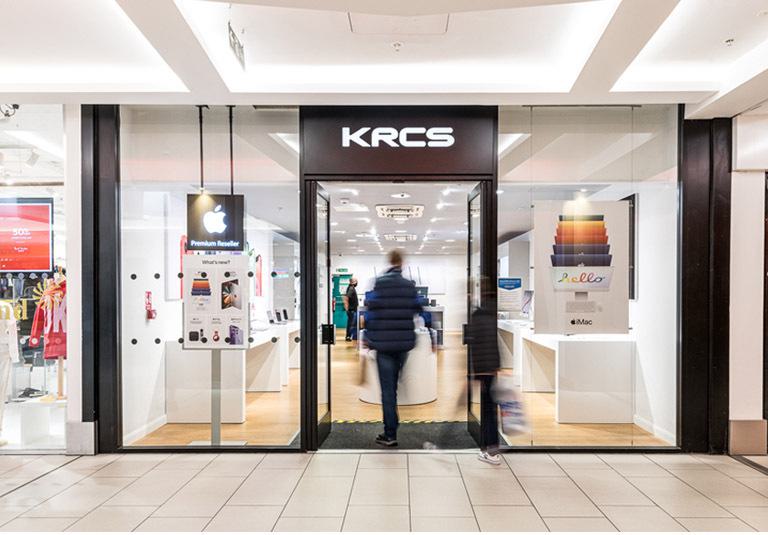 Urban Outfitters
When creating a cosy and inviting space in your new room, lighting can be a real game changer. After all, is a uni room complete without the feel-good twinkle of a few fairy lights?
Including fifteen strings of warm-glow lights, the Fairy Curtain Light (£35.00) creates a chic boho feel - offering students the perfect backdrop for pre-night-out photos and Zoom calls home.
Little study companions, Smoko lamps, are the perfect desk buddies to make your student room feel like home and come in a variety of cute, glowing characters, including The Kai Mushroom, Dumpling and Tayto Potato Lamp (all £25.00). Each lamp has their own charming personality and cosy glow to see you through the evenings.
For more quirky lighting options and fun student-friendly homeware, trinkets and gadgets, visit Urban Outfitters in-store.