The return of 'dining in' at Victoria Centre
Article
Now that the lockdown restrictions having lifted, we can finally enjoy our favourite cafés and restaurants, without having to brave the ever-changing weather.
If you're looking to grab a light bite with friends or treat the family to a fun dining experience, here's a list of some of our much-loved eateries at the centre:
Nottingham Street Food Club
With its promise of 'Eat Global. Dine Local', Nottingham Street Food Club brings shoppers the very best independent street food traders every weekend at Clocktower dining - from Mexican tacos and traditional Indian street food, to mouth-watering brownies and the dirtiest burgers in town.
With a rotating roster of vendors, there's always something new - and delicious - on offer. Visit the website for more information on upcoming tasty treats, or head over to its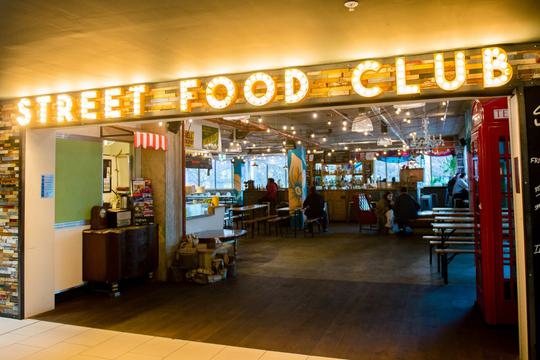 Clean Cut Kitchen
The home of healthy indulgence, Clean Cut Kitchen takes all the guilt out of fast food. With a brand new look located at Clocktower dining on the upper mall, CCK delivers nutritious, fresh and delicious meals.
Start your day off right with the vibrant tropical smoothie bowl or indulge in the vegan 'grill'-up breakfast. Whatever you choose, we guarantee this food will brighten your day, and your Instagram feed.
Clean Cut Kitchen also provides 15% student discount, so head over to its Instagram page for more information and sneak peek at the new menu.
Ed's Easy Diner
If you're on the hunt for some food escapism, Ed's Easy Diner, located on the upper mall, should be at the top of your list.
An authentic American diner with great food and the best music, this retro eatery will transport you and your mates to another decade. And you certainly won't leave hungry.
Up for a challenge? Enjoy one of Ed's foot long hot dogs – for the traditionalists, you'll find a 'Classic Dog', topped with crispy shallots, ketchup and French's mustard, and for those adventurous diners, try either the 'Coney Island' dog, topped with beef chilli, cheese sauce, jalapeños and chilli seasoning or the 'Mountains Hot Dog'; a plant-based dog, with gherkins and all the trimmings.
Top off your dining experience with a classic ice cream shake. With flavours like mocha, salted caramel and banana, white chocolate, peanut butter and Lotus Biscoff, choosing the right shake could be a difficult decision to make.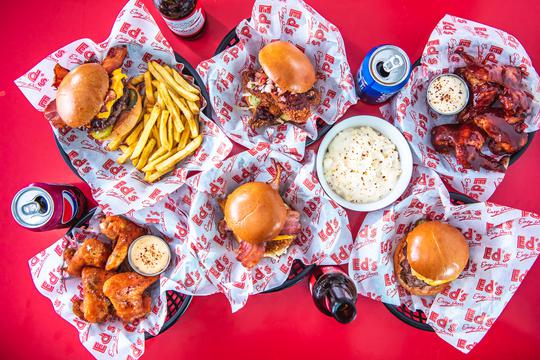 Tortilla
Welcome to your local burrito joint, offering authentic California-style burritos and tacos to eat-in at Clocktower dining, or takeaway.
Whether you like your burrito fully loaded or naked, all of the dishes are fully customisable to fit any diet and craving. From tacos to quesadillas, Tortilla has got everything all wrapped up, and for that real fiesta feeling, try the refreshing frozen margaritas.
Take a look at the menu here

Chopstix
Chopstix is back with a brand new look, that's just as fresh as the noodles themselves. You can once again sit in Nottingham's most popular noodle bar offering Chinese-style dishes, and serving oodles of noodles.
With a plethora of options, including chicken or pumpkin katsu curry, caramel drizzle chicken or sweet chilli prawns, build your noodle box just the way you like it. Don't forget the side of spring rolls.
Click here to take a look at the full menu.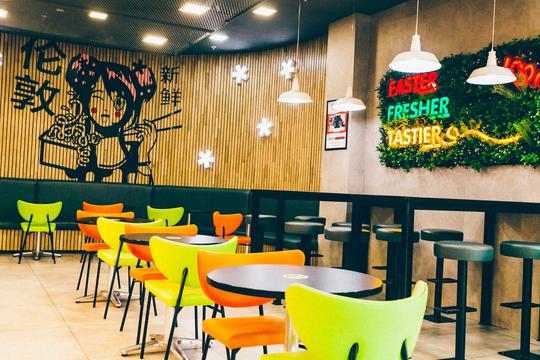 Caffè Rizzoli
For finer dining, stroll over to Caffè Rizzoli, a prosecco bar and café that offers authentic Italian cuisine, coupled with the finest prosecco sourced from a family-run Italian vineyard in Valdobbiadene.

From a leisurely brunch to reunite with friends, relaxing with a cappuccino after a long shopping session, or catching up over a hearty bowl of pasta, Caffè Rizzoli is a sophisticated spot to relax.
The Caffè Rizzoli menu boasts Italian classics, including pasta, risotto, meats and cheeses, seafood as well as sandwiches. Make sure you leave room for dessert, with delectable cakes and Italian ice cream to polish off your day out.
Situated right next to our famous Emett Clock, this is a perfect pit spot to reignite that much-loved 'café culture' we've all missed.
Pokèwaves
Serving up pokè Bowls, Pokèwaves brings the fresh and authentic taste of Hawaii to Victoria Centre visitors. A classic Pokè bowl consists of raw marinated fish, served with sticky rice and delicately topped with pickles. A fresh, healthy and vibrant meal to eat in or grab on-the-go.
A best-seller and one of its signature creations, is the Yuzu Salmon pokè bowl - rice topped with marinated salmon, sweetcorn and juicy ripe mango, seaweed salad, spring onion, crispy shallots and zingy yuzu sauce. Be bold and design your own bold, too.
Pokèwaves' full, fresh and tasty menu can be found here.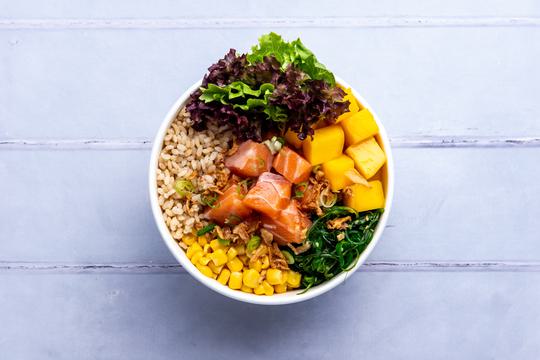 And those are to just name a few, head here to see the full selection of food and drink options at Victoria Centre.