Top Father's Day gift ideas at Victoria Centre
Article
Sunday 20 June marks this year's Father's Day, and with many of us not able to see our dad's over the past 12-months, this year's celebration is more special than ever before.
Whether he's a lover of the great outdoors, a 'sports mad' dad, foodie or a tech-junkie, all dads are unique in their own way – but one thing that never changes, is that they can be notoriously tricky to buy for.

To keep things simple, we've compiled a list of the best gifts our retailers have to offer, to make this Father's Day the best one yet:
John Lewis & Partners
The Roberts Rambler Bluetooth Digital Radio (£89.99) could be the perfect companion for any dad working away in the garden this summer, and combines the latest DAB technology and bluetooth capabilities with a beautiful retro design and leather handle.

Or, why not make the most of family-time this Father's Day, while unleashing your competitive side? Based on the hit entertainment show, Taskmaster, hosted by the tyrannical Greg Davies and his assistant Little Alex Horne, the Ginger Fox Taskmaster Game (£19.99) brings the very essence of the peculiarly popular show to the comfort of your own home.
For more information on other items available, visit the website.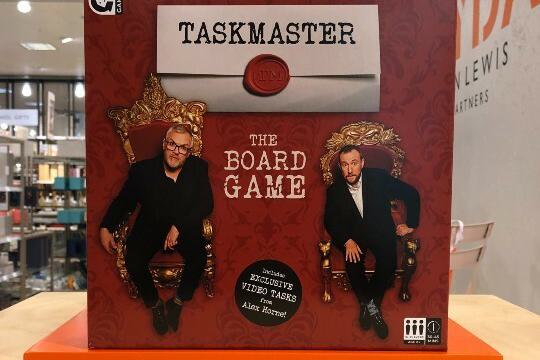 MenKind
For the dads who have everything, experiences can be great gifts - from flying lessons and whisky blending workshops, to paintballing and feeling like James Bond with an Aston Martin driving experience, there are so many options to thrill any dad.
The Parent and Child Tank Experience, at £169, offers a once-in-a-lifetime bonding experience for you and your dad, learning to drive a tank around a track, before firing giant paintballs out of the cannon for a little competitive target practice. Your dad is sure to have a blast with this gift, and what's best is you get to enjoy the experience together.
If your dad's a film buff, the 100 Movies Bucket List Scratch Poster (£13) could be right up his street. The ultimate must-watch list, with 100 silver boxes to be scratched away once watched to reveal a cartoon-style icon. The perfect movie poster to be proudly displayed on any cinephile's wall.
For more gifts and experiences click here.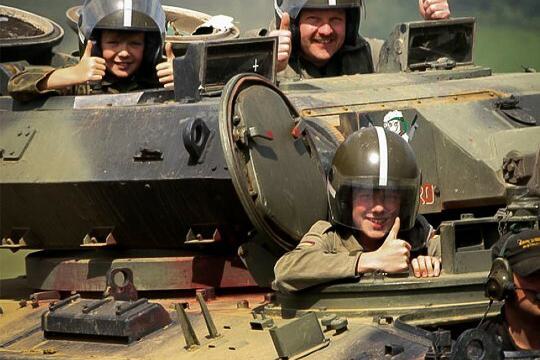 Henry and Co
Why not bring everyone together to celebrate your dad with a family film night?

No movie night is complete without popcorn, and Henry and Co's giant bottles of popcorn have plenty enough to go around. With unique and delicious flavours including sweet and chilli, chocolate orange and salted caramel with Malteser balls, you're set to create the perfect home cinema.
And don't forget a card to officially mark the occasion. With a wide variety of themed cards on offer, Henry and Co is the one-stop-shop whatever the occasion.
For more information on other retailers available at the centre, visit.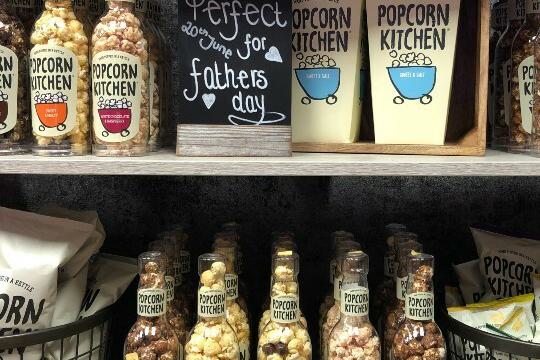 Benson's Sweet Shop
We all know a dad with a sweet tooth, and Benson's Sweet Shop is the ideal place to satisfy any sugary treat cravings.

The Traditional Bar Box (£15) will transport any dad back to their childhood. Containing a number of delicious treats including items like pink and white nougat, peanut butter brittle, dark chocolate marzipan and clotted cream fudge, there's enough to share with the whole family.

With an endless range of confectionery to choose from, we're certain this Father's Day gift won't be around for long. For extra inspo, click here.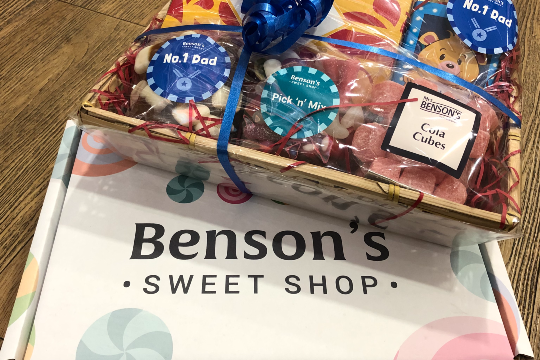 House of Fraser
Budding golfers up and down the UK rejoiced at the end of March, as they were finally able to return to their much-loved greens. House of Fraser has all the kit needed to help your dad hone his technique, ready to get back into the swing of things this summer.
The Slazenger Golf Chipping Net is super lightweight and features pop-up construction to allow players to improve their game just about anywhere (even in the garden!). Complete the set with the Slazenger Autoputt trainer to help your dad lower his par score without any effort, with the automatic golf ball returner. With these gifts (£9 each), he's sure to be a pro in no time.
Click here for more gift ideas from House of Fraser.