Service with a smile at Victoria Centre
Article
For 50 years, Victoria Centre has been at the heart of Nottingham's city centre, welcoming thousands of visitors a day to enjoy the very best of retail and dining.
There are, however, a number of facilities and services offered by our retailers that even our most loyal shoppers may have never discovered. Across beauty, fashion, home and food, we've pulled together a list of the services available at Victoria Centre, making your day with us extra special.
Beauty

Whether you're getting ready for an event, big night out or you've chosen to invest in some well-deserved 'me time', there are plenty of beauty offerings available throughout Victoria Centre.

Hair

Providing an extensive selection of hairdressing and beauty services in a vibrant, premium and accessible space, Allertons Hair and Beauty Salon is located on the first floor of John Lewis & Partners department store. With hair treatments, cuts and colourings, facials and massages available alongside a number of other beauty treatments, Allertons is the perfect spot for an indulgent self-care session.
Supercuts believes that good looks cost less, offering great styling to all at an affordable price. With expert stylists working their magic, haircuts are available from just £15.95, hair treatments from £4.50 and colour services from £74.00. Found on the upper mall opposite Clocktower dining, there's no need to book an appointment in advance, so drop in and refresh your look today.
Nails
Specialising in gel and acrylic manicures and pedicures, E-Nails offers a fast-paced, high-quality nail bar service, perfect for a quick lunch hour beauty treat. For a full list of services, visit E-Nails on the upper mall.
For a one stop shop for all your hair, nails and beauty needs, Salon: The Look offers a warm and friendly spot to be pampered by talented, professional beauty therapists. Salon: The Look can be found on the upper mall.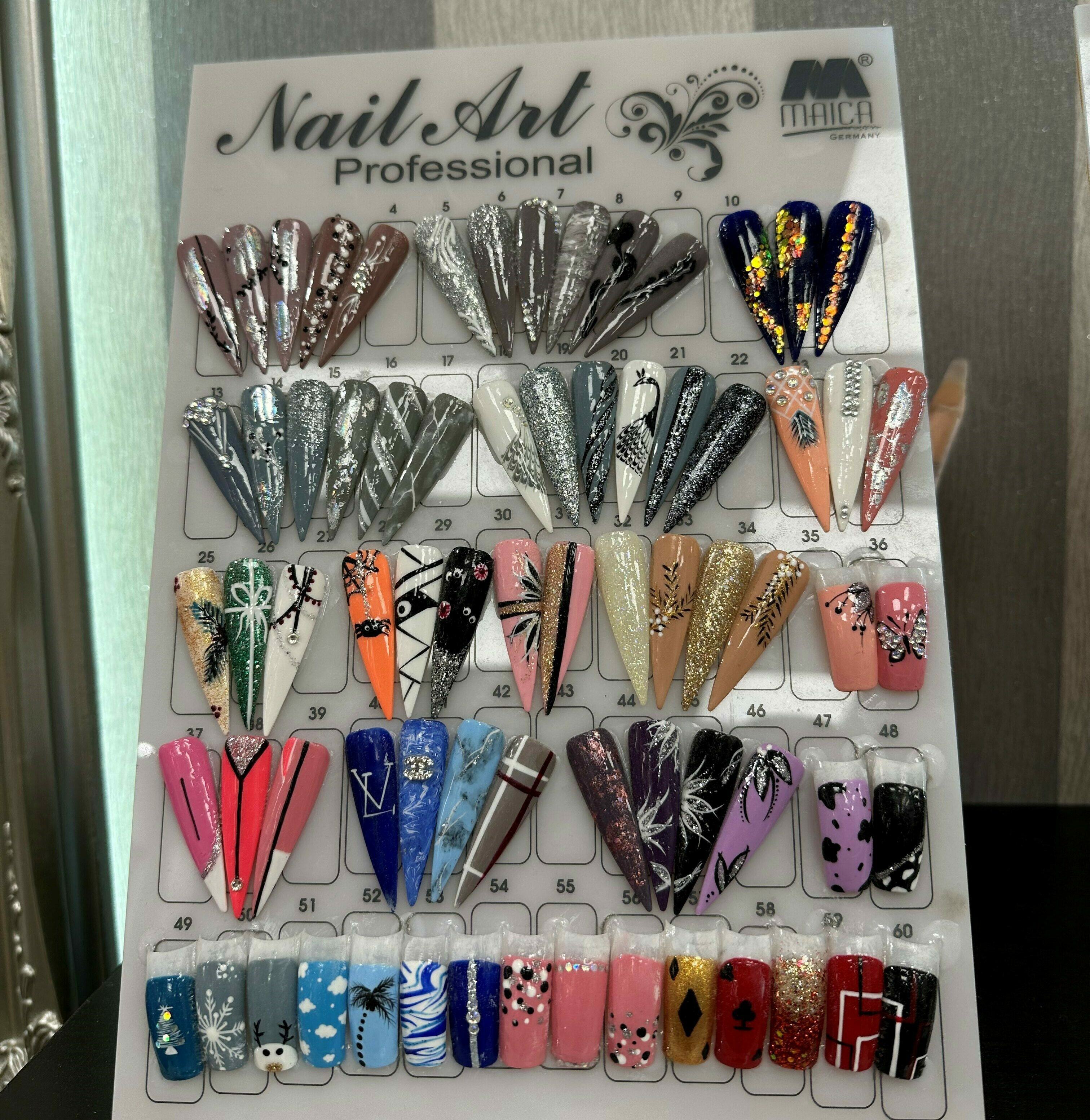 Skin
Offered in-store at Victoria Centre's Boots, the No7 Pro Derm Scan is the first and only service of its kind to be available nationwide, delivering advanced machine learning to provide a highly-accurate and scientifically validated measurement of your skin, powered by No7 Skin Expert ™.
In-store, Boots' No7 Beauty advisors will provide a personalised consultation service to help you see and understand your skin. Using a dermatologist-grade device, your skin and skin tone will be analysed simultaneously, working across all skin types and tones. Once your profile is made, the best products can be recommended, especially for you.
To see the full range of No.7 products and services on offer, visit Boots in-store.
Hair Removal
Global brand, Laser ClinicUK, brings accessible laser hair removal, skin treatments and injectables to Victoria Centre. Available on the lower mall, world-leading laser technology and clinically-lead aesthetics is provided 'at the highest quality for a fair price.
Ear piercing
Across the centre, a number of our beauty retailers provide a safe, gentle and hygienic ear piercing service.
All providing a wide range of hypoallergenic jewellery from 9ct gold to stainless steel, there's a style for everyone across Superdrug and Accessorize on the lower mall, and Claire's on the upper mall.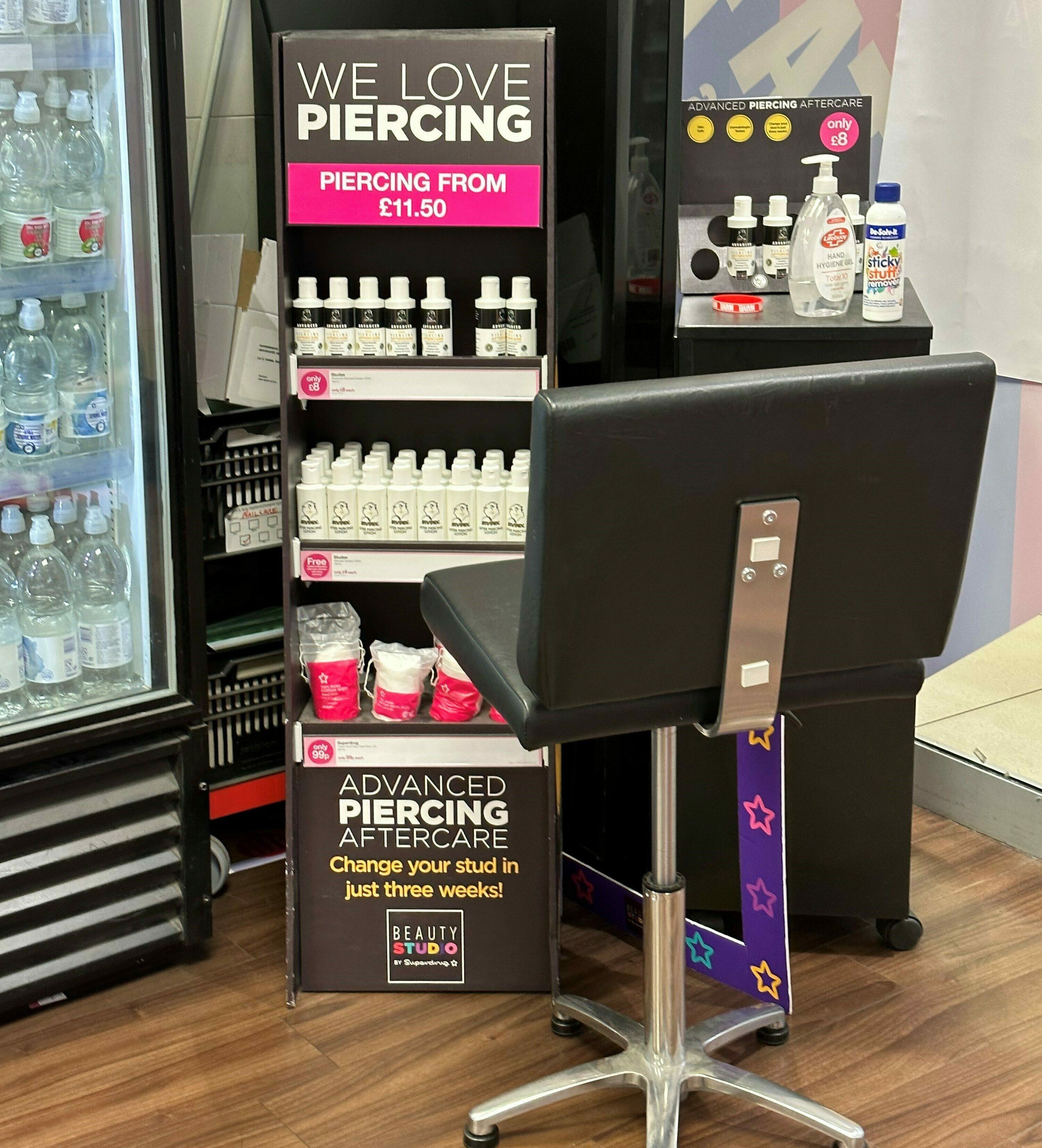 Fashion
Personal Styling
Do you ever find yourself spending too much time searching for the perfect outfit? Do you struggle to put together a seasonal wardrobe? Say goodbye to outfit stress! Next is now offering a free Personal Stylist service in-store for both womenswear and menswear. Use its online booking system here to make your two-hour appointment today.
Tailored to you, John Lewis & Partners provides personal styling services for every eventuality. Perfect if you're just feeling a bit uninspired by your current wardrobe and would love some new ideas, or if you're short on time. All its stylists have an expert-level of fashion knowledge to ensure they provide you with an experience as unique as you. To book an in-store consultation, click here.
Break tradition and forget conformity, as Suit Direct puts to rest stuffiness and archaic suiting traditions and celebrates the evolved suit.
With such a wide range of suiting, accessories and casualwear from leading brands available, its team provides the perfect opportunity to express individuality and personal style. Offering free 1-2-1 styling appointments in-store on the lower mall to get the style and fit that's right for you.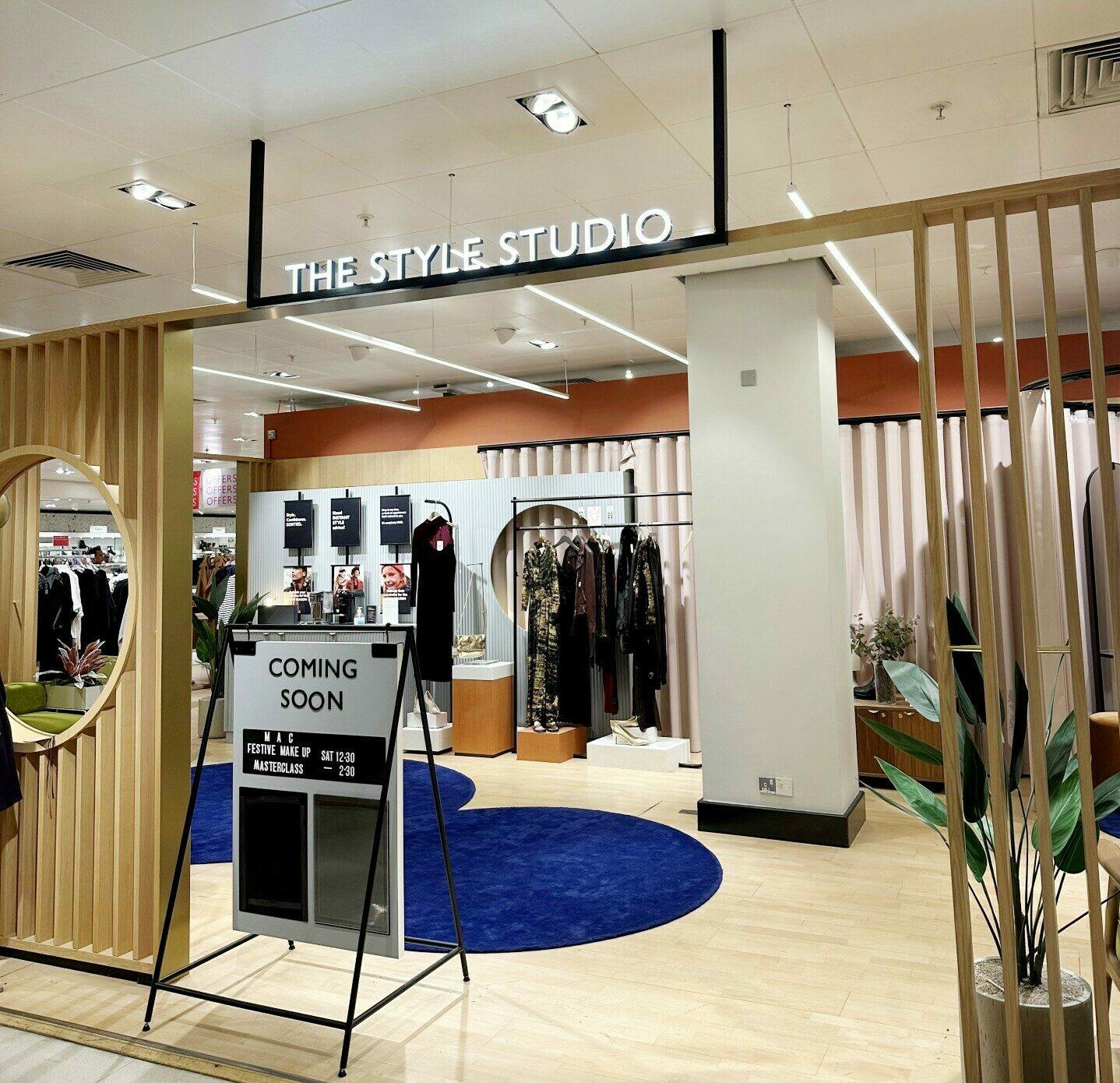 Opticians
From purse-friendly Boots Eyewear styles, to eye-catching designer frames from brands like Versace, Tom Ford, Calvin Klein, Ray-Ban and Armani, there's a perfect pair in-store for everyone at Boots Opticians. Providing complete eye tests, as well as stocking prescription spectacles, sunglasses and contact lenses, Boots is a one-stop-shop for eyecare.
With expert knowledge you can trust, Vision Express offers the very best service, tailor made to give you and your loved ones the highest level of eye care. With thorough eye testing services, and a large range of designer and exclusive brand frames, Vision Express can be found on the lower mall.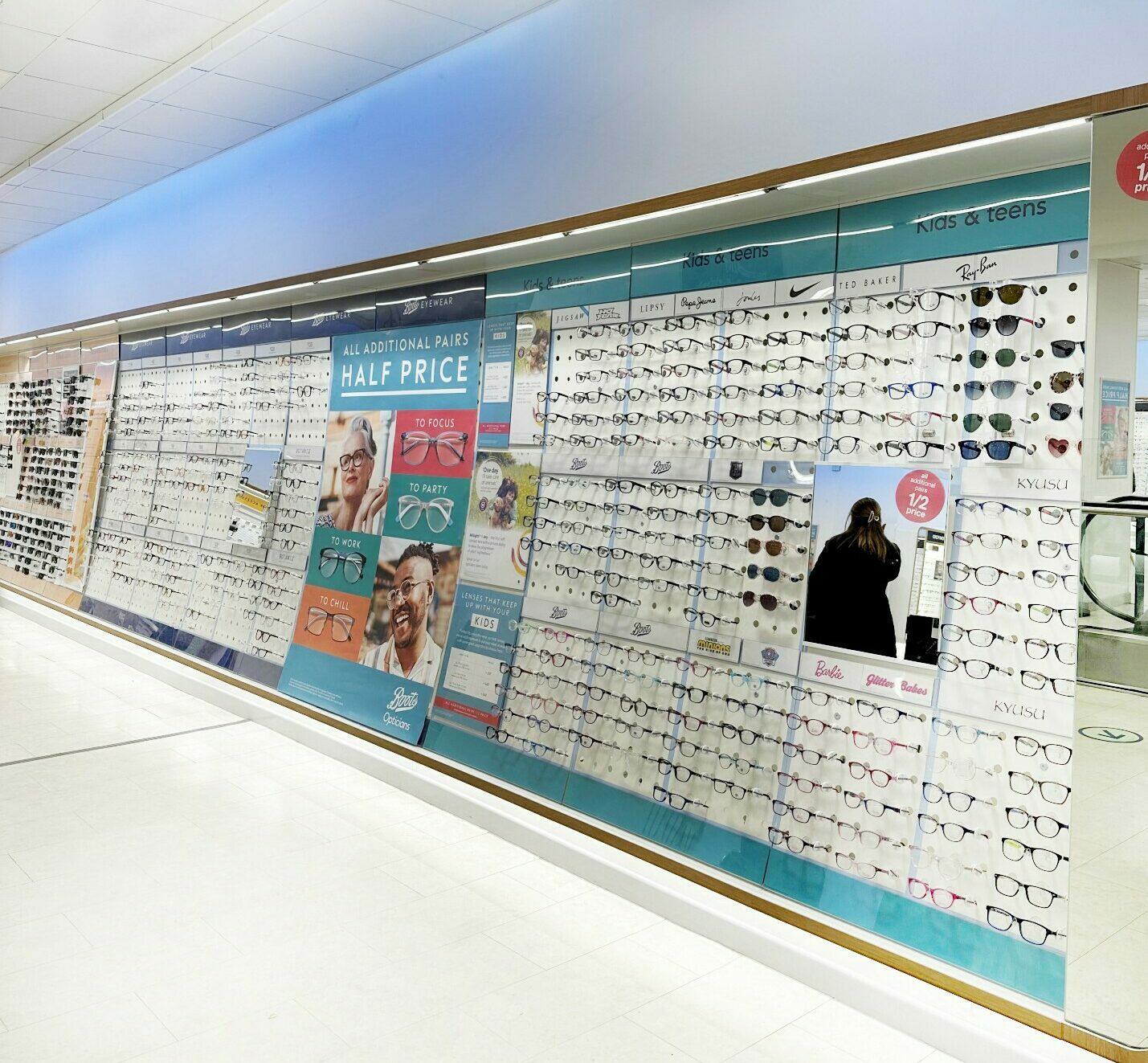 Bra fitting
Your bra size changes at different stages of your life, so Boux Avenue, Next and John Lewis & Partners' free fitting services provide you with the ideal opportunity to find the bra that's right for your shape and size today.
With expert bra fitters on hand to accurately help you find the right bra, lingerie and swimwear for you, visit Boux Avenue, Next and John Lewis & Partners to find your perfect fit.
Home
Interior design
Whether you're refreshing a room or rethinking your whole home, John Lewis & Partners can help create a look you'll love. With Home Design Stylists on hand for all your interior questions and queries for any and all rooms, visit in-store to dream up your new living space. To begin your new interior planning journey, click here.
Nursery Service
Welcoming a new little one into the world is a magical time for all of the family, but it can be an event that requires a lot of shopping. At John Lewis & Partners, expert advice is available through in-store appointments to help with product demonstrations for all essential baby, toddler and child purchases. For more information, click here.
Financial
Bureau de change
With great travel money exchange rates on over 70 currencies - set every morning in line with market rate for transparent and fair exchanges, without additional commission costs - eurochange is a great place to sort your travel spending money so you can relax ahead of travel day. Eurochange can be found on the upper mall.
TSB kiosk
At the TSB kiosk on the lower mall, the Mobile Money Confidence Experts are here for face-to-face banking support. Providing an excellent level of service, the TSB team offers product information, helping customers to get started with Internet Banking and make use of the mobile banking app.
If they're unable to help you on the day, the Money Confidence Experts will offer guidance on which service you need and how best to use it.
Post Office
Located inside WHSmith on our upper mall, the Post Office provides mailing services, shopping returns, currency exchange, bill-paying and banking services, as well as envelopes and packing materials, stationery and more.
Food
Home baking
Back by popular demand, Auntie Anne's DIY Home Pretzel Kits are the perfect sweet treat to take home and include all the ingredients and recipes to make ten freshly baked, signature Auntie Anne's Original or Cinnamon Sugar Pretzels in the comfort of your home.
To pick up your own takeaway home baking kit, visit Auntie Anne's Bakery in-store on the lower mall.