A cosy night in with Victoria Centre
Article
With the changing clocks and colder nights, many are swapping a night on the town for a quieter night in. To make sure you and your home are feeling the cosiest for the colder months, we've put together a list of our favourite autumnal items to be found at Victoria Centre.
John Lewis & Partners
No drink shouts autumn more than a deliciously rich hot chocolate.
The Rolls Royce of the hot drinks gadgets is the Hotel Chocolat Velvetiser Hot Chocolate Maker. At just the touch of a button, the in-home barista-grade hot chocolate machine makes the perfect chocolatey treat in just two and a half minutes.
With ten flavors to choose from, including salted caramel, hazelnut, dark chocolate with chilli and supermilk with blood orange - the grated chocolate is melted to the perfect temperature before being whisked and folded into the milk, perfectly velvetising your hot chocolate.
This item is priced at £110.00.
Whether you're planning to spend the day snuggled up on the sofa, or your working from home day is free of video calls, keep extra cosy with the ANYDAY Extreme Oversized Hoodie.
A kangaroo pouch and hood give a classic hoodie style, while the oversized cut means it's the perfect item to throw on for cosying up on chilly evenings.
This item is priced at £35.00 and is available in Navy and Grey. For more John Lewis & Partners night in goodies, visit instore or click here.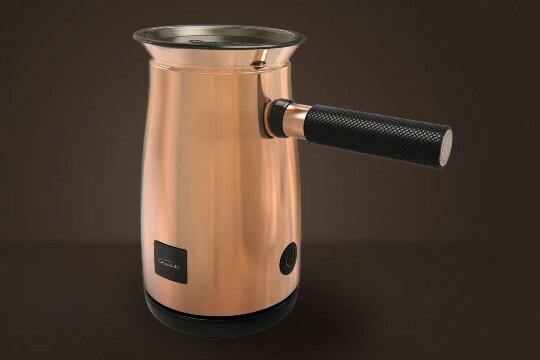 Next
This autumn/ winter is all about embracing comforting layers, thick blankets and fluffy throws. Next's Long Faux Fur Throw is the perfect addition to transform a room from one season to the next, and with the colder nights approaching, it has its practical use. Available in cream, grey, navy, pink, rust orange and teal blue, this supersoft throw will suit so many interior design schemes and brings an instant touch of cosiness.
This item comes in two sizes, the smaller priced at £50.00 and the larger priced at £90.00.
For a full eight hours or more, the Victoria's Secret Satin Short PJ Set in Angel Pink Stripe is simply a dream. This sleek and sophisticated pyjama set has a button front shirt with an embroidered chest pocket, and drawstring shorts for extra comfort.
This set is priced at £59.00 and is available in a range of other patterns. To see more of Next's cosiest items visit instore, or click here.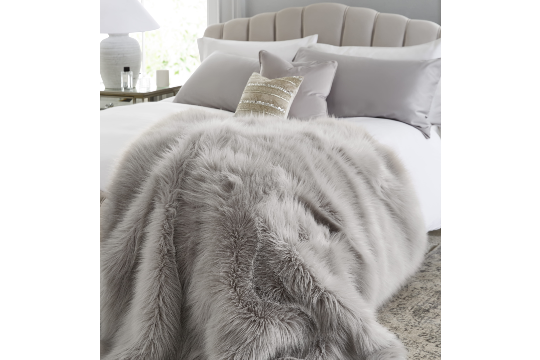 Yankee Candles
Candles help create the perfect relaxing ambience, as gentle flickering light and warm cosy fragrances fill your home. With a fantastic range of autumn inspired candles, Yankee Candles is the one stop shop for seasonal home decorating.
With notes of cedar, sandalwood and a fresh burst of sunny orange and lemon flavours, Autumn Sunset is a woody fragrance, inspired by the perfect spot to experience the last few moments of a glorious autumn sunset.
Let the Woodland Road Trip take you on a journey, inspired by an amble through the autumnal landscape. Enticing scents of jasmin, fir, vetiver and warm suede notes combine with Madagascar vanilla bean to create a rich and soothing woody candle fragrance.
For a more vibrant autumnal scent, the fresh and fruity Farm Fresh Peach candle tumbles together the juicy scents of peach, apricot and vanilla notes. This delectable blend is inspired by being enticed into sampling a local delicacy on a woodland trip.
All of these items are £24.99 for the large jar candle and £20.99 for the medium jar candle. For more temptingly delicious seasonal candles and fragrances visit Yankee Candle instore on the upper mall, or click here.
WHSmith
On wet and rainy days, is there anything better than cosying up with a good book? With so many to choose from it can be hard to know which one to pick up first, so we've compiled a list of top choices from the WHSmith Books Chart.
The debut novel by Pointless presenter Richard Osman, The Thursday Murder Club is an intelligent comedy mystery that's left readers captivated and laughing out loud.
In a peaceful retirement village, four unlikely friends meet once a week to investigate unsolved murders. But when a brutal killing takes place on their doorstep, the Thursday Murder Club find themselves in the middle of their first live case. They might be pushing on 80, but the four companions still have few tricks up their sleeves.
This item is available in paperback for £6.29.
For the very first time, Billy Connolly shares intimate details of his life, in his own words in a full-length autobiography. Windswept & Interesting: My Autobiography is an unforgettable story of a comic legend, packed full of hilarious tales and words of wisdom. This is not one to be missed.
This item is available in a hardback for £12.50.
Before Stanley Tucci became a household name with The Devil Wear Prada and The Hunger Games, he grew up in an Italian American family with a passion for food. In Taste: My Life Through Food, he shares his well loved recipes and the captivating stories that accompany them.
Written in Stanley's signature wry wit and nostalgia, Taste is a heartwarming and irresistible read to warm the soul while tempting the taste buds.
This item is available in a hardback for £16.00.
For more cosy reads, whatever the genre, visit WHSmith in store or click here.